​Saleh F. Hassan, ANPERC PhD student working under Prof. Patzek presented a poster at the 20th European Symposium on Improved Oil Recovery held at Pau, France from April 8-11, 2019. The theme for this year's conference is "IOR: maximizing the opportunities, minimizing the costs" attracted engineers, academics, scientists, young professionals from companies, universities and research institutes around the world. The conference offered a good chance to share outcomes of Saleh's PhD research in a paper titled "Adsorption of Charged Surfactants onto Calcium Carbonate" to professional and academic members of the oil and gas industry.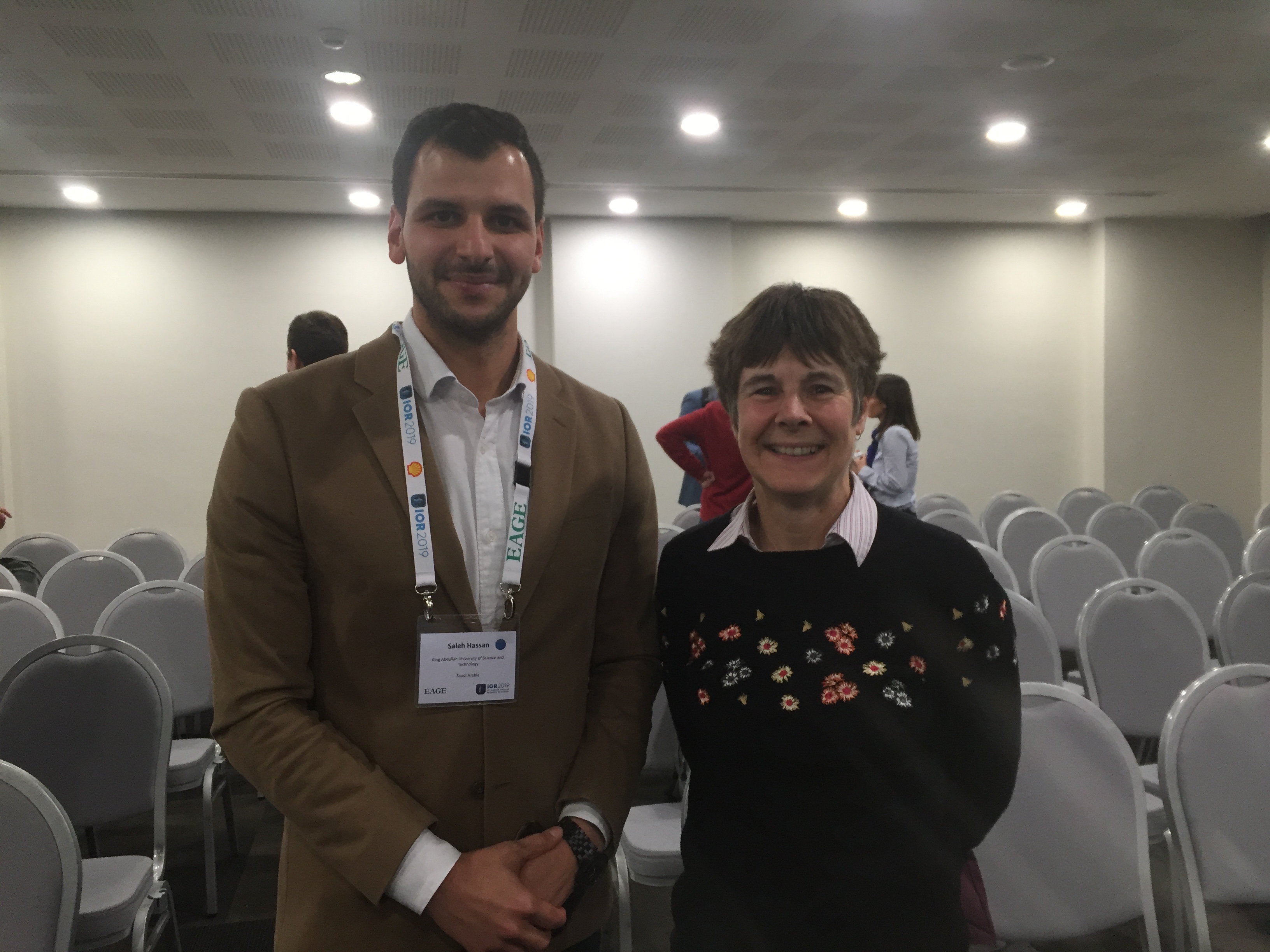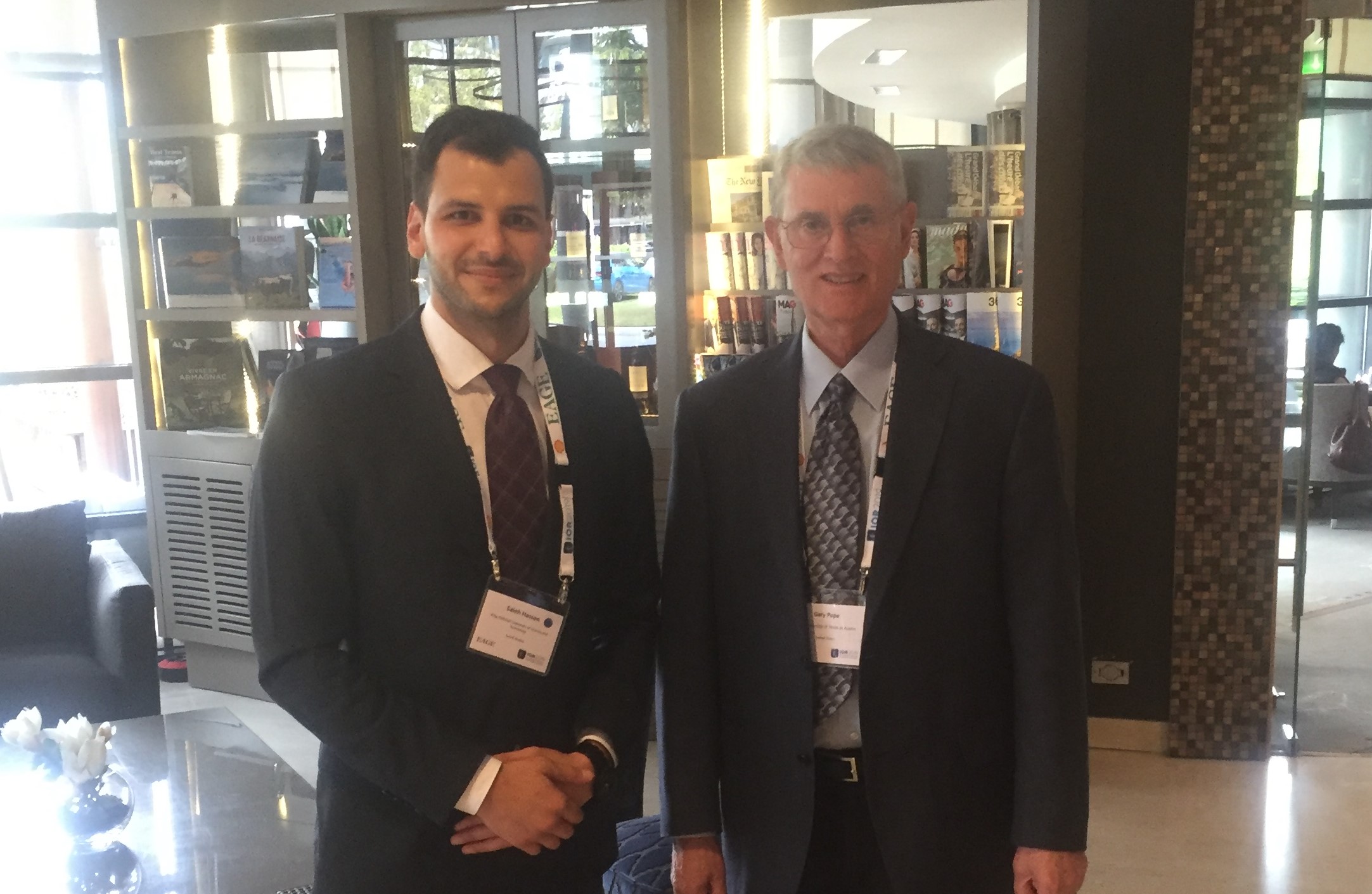 Picture: (left) Saleh and Prof. Ann Muggeridge, (right) Saleh and Prof. Gary Pope
Saleh said: "this four-day conference offered valuable opportunities of knowledge transfer, professional and social networking, and competency development. It was a good opportunity to meet with field gurus in Improved/Enhanced Oil Recovery like Prof. Gary Pope and Prof. Ken Sorbie. It was also a good chance to meet my master thesis advisor at Imperial College Prof. Ann Muggeridge". Saleh also attend a technical workshop titled "Global deployment of chemical EOR: challenges and operational issues" where companies shared their experience and lessons learned at a field and lab scale.
Overall, it was a very rewarding trip full of fruitful discussions.