An interview with Prof. Tad Patzek and PhD student Ahmed Saad about the Society of Petroleum Engineers recently appeared on KAUST Official's facebook page. Ahmed Saad is the former president of the KAUST student chapter of SPE. Read more about his activities here and here. Prof. Patzek is a distinguished member of SPE. Together they talked with Nic Demille about SPE's student activities and achievements, and its interactions with ANPERC.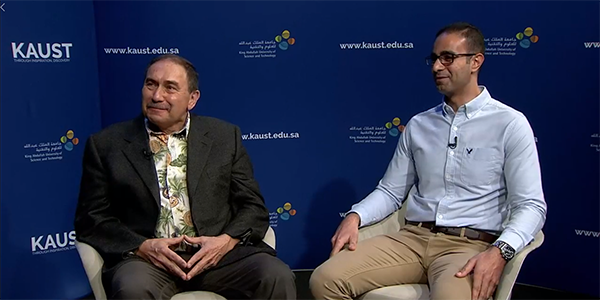 Figure: Prof. Tad Patzek (left) and Ahmed Saad (right). Click the image to watch the full interview.
Ahmed Saad on who SPE is for: "The name sometimes gives you the impression that it's only for petroleum engineers; SPE has more than 160,000 members worldwide. Many of them are electrical engineers, chemical, mechanical engineers, even computer scientists and applied mathematicians."
Watch the full interview here​.
Source: ANPERC newspage​