​EGG is pleased to announce new event: Environmental Talks, organized by KAUST SPE student chapter. First meeting was hold on 15th September 2019 which opened a series of biweekly events where we discuss relevant issues together with Prof. Tadeusz Patzek, director of Ali Al-Naimi Petroleum Engineering Research Center. Topics vary from current events in energy security and renewable energy to the impact of industry on ecosystems, climate change, and biodiversity loss. In discussing these issues, we hope to develop and advocate for policies that would reduce KAUST's environmental footprint.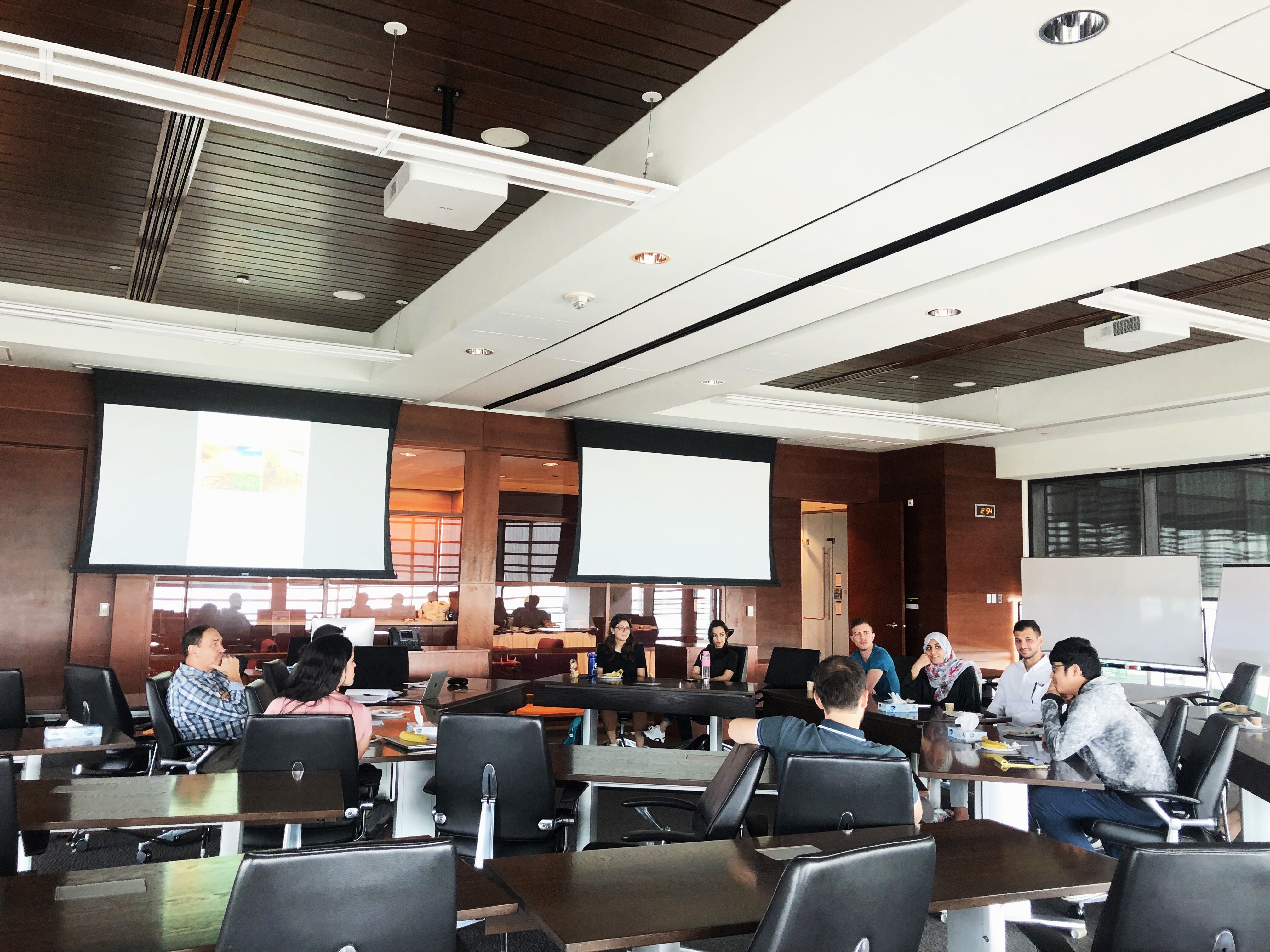 Figure 1: First EGG-SPE SC Environmental Talks on 15th September 2019 at Bld. 5/5209.
The theme for the first meeting was: Environment, Climate and Land. Discussion had focus on the IPCC report on Land and Climate Change in relation to environmental ethics discussed in the "Life versus the machine" by Paul Kingsnorth. We touched upon giant impact on climate that is done by agriculture via water use, deforestation and methane emissions. Finally, the significance of individual impact by way of goods consumption other than fossil fuels on climate was underlined (food is a great example).​​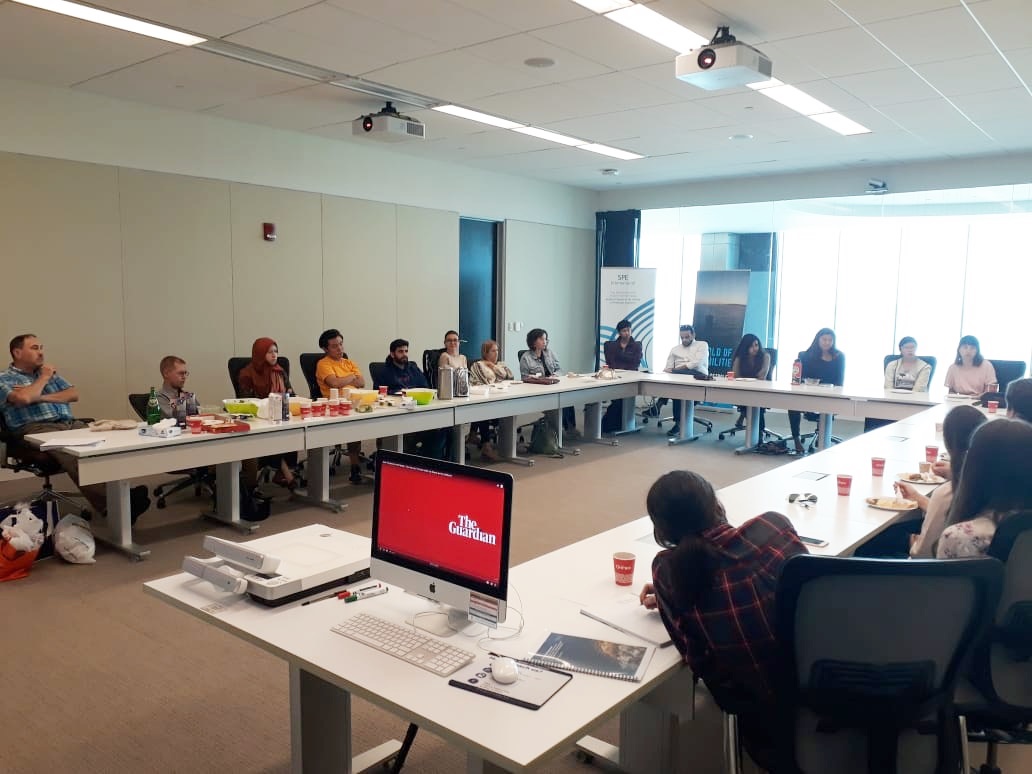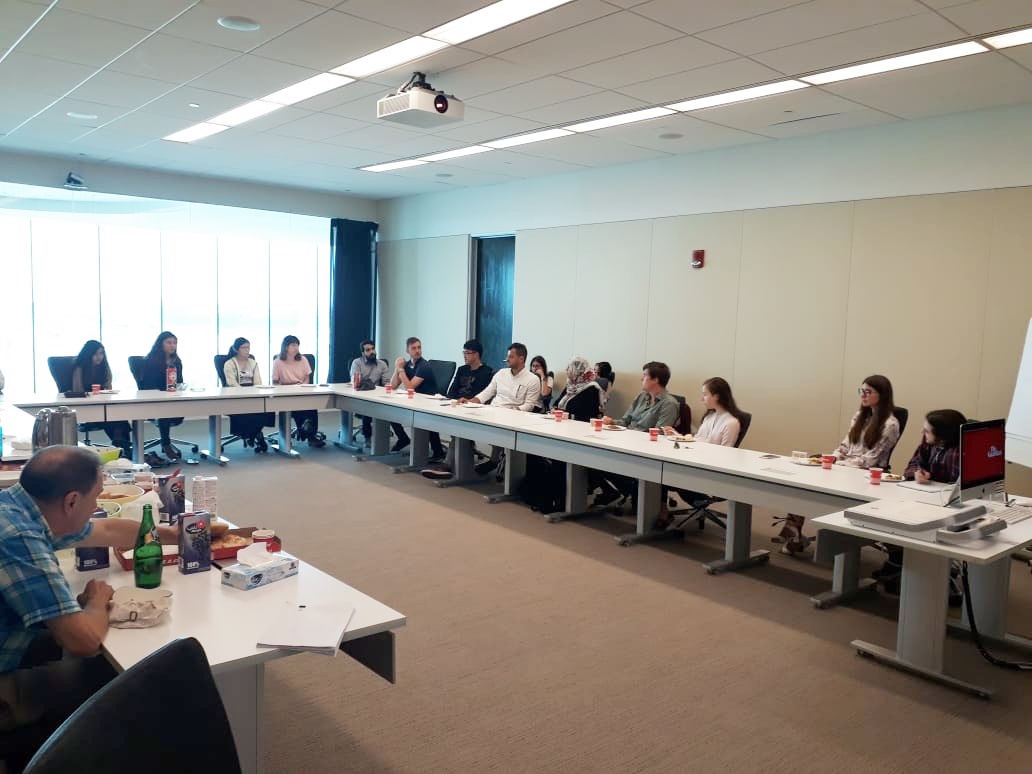 Figure 2: Second EGG-SPE SC Environmental Talks on 29th September 2019 at sea-view university library.
The second Environmental Talks gathering was on 29th September 2019 with the theme "Global Climate Strike". We watched Greta Thunberg speech at the recent UN summit and discussed societal actions and inactions in dealings with climate crisis. ​
Environmental talks are being organized on biweekly basis during lunchtime. Anyone interested in having insightful talks on a variety of topics related to environment, sustainability and the collective behavior of the human super-organism (Amoeba) is welcome to join! Light healthy lunch will be served. You are welcome to bring your lunch bag with you as well. Should you have any questions, do not hesitate to contact Philip:
philip.mitchell@kaust.edu.sa
and Natalia:
natalia.odnoletkova@kaust.edu.sa​
Visit the SPE KAUST SC official facebook page
here​
!